TCNJ's national reputation and recognition continue to blossom, and the growing diversification of students at TCNJ contributes to our total learning experience. Students attending TCNJ represent 33 states across the country, including Texas, California, Florida and Michigan.
A public institution of approximately 6,900 full-time undergraduate students, TCNJ offers a wide-ranging academic menu at a reasonable cost. Small class sizes and close working relationships with professors create an intimate learning environment for students.
Our residential community is another highlight of TCNJ, and as part of our commitment to out-of-state families, TCNJ offers guaranteed housing for four years to all incoming first-year out-of-state freshmen.
Best of all, our students are writing tremendous success stories once they graduate from TCNJ. Learn more about the employment and graduate school placement rates of recent TCNJ grads.
---
Frequently Asked Questions
Got questions about the admissions process and/or on-campus experience for out-of-state students? Visit our FAQ page or reach out to one of our out-of-state counselors shown on the right side of this page.
---
Check out what current and former out-of-state students have to say about their TCNJ experience. Visit our Student Testimonials page to get a better sense of what it really means to be a Lion!
---
TCNJ's value far exceeds the cost of its public-college tuition, making it extremely affordable for both in-state and out-of-state students.
Another cost-saving tool is our TCNJ Out-of-State Application Fee Waiver. All out-of-state school counselors are encouraged to provide one of their counselees with this waiver. Because we only accept one counselor-recommended waiver per counselor (College Board and NACAC fee waivers are accepted without any limitations), we urge counselors to select a student whom they truly believe will be a good fit for TCNJ.
TCNJ accepts both the Common Application and the Coalition Application, and our application deadline for most academic programs is February 1st. On the TCNJ Member Form of the Common Application, the student will be asked if they intend to use a school-specific fee waiver. If they select "Yes, I will submit my TCNJ Out-of-State Application Fee Waiver," then the payment page at the end of the Common Application will be bypassed. If they do not click "Yes", they will be required to pay the $75 fee before being allowed to submit their application.
The signed waiver can be submitted in a variety of ways:
*** Uploaded through an applicant's TCNJ Application Portal
*** Attach it to the applicant's transcript or other supporting documents being sent from the school counseling office.
*** Fax it to 609-637-5174, Attn: Noemi Martinez
*** E-mail a PDF to martinen@TCNJ.edu
---
An Exceptional Value
Use the TCNJ Value Comparison Calculator to see how our costs stack up with our peer institutions.
National Acclaim
TCNJ has earned several top rankings from college guides and news organizations around the country.
Personalized Contact
Learn more about the Out-of-State Admissions Team… and parents, we encourage you to join our parent e-mail list so you can stay updated with TCNJ.
Matt Middleton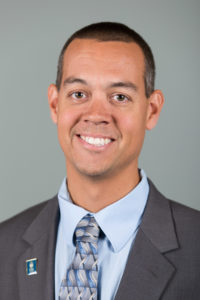 Stephen Tomkiel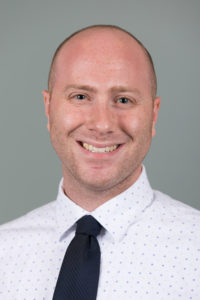 Kristina Fasulo