We certainly haven't thought of everything you might want to know, but here are the most common questions we get from out-of-state students and their families:
How many students at TCNJ are from outside New Jersey?
A little over 7%, and we have plans to double that number over the next few years! Right now is actually the
best
time to apply to The College of New Jersey as an out-of-state student… keep reading to find out why.
Is it harder to get into TCNJ as an out-of-state student?
No! The College of New Jersey is a highly selective institution, but because we are trying to bring more geographic diversity to our campus, we are a bit more flexible with out-of-state applicants during the admissions process.
Do most out-of-state students live on campus?

Yes, because they are guaranteed housing all four years while at TCNJ! This is a huge perk for non-NJ residents who might not be as familiar with the off-campus housing options in the Ewing area. And with
Campus Town
now open, there are fantastic off-campus options for out-of-state upperclassman that are directly across the street from the main campus.
Are there specific out-of-state scholarships?
You bet! Over the past three years over 80% of our out-of-state students received award packages to help offset tuition costs. Awards range anywhere from $1,000-$12,000 per year for all four years of study. Initial awards are based on academic performance, with extracurricular involvement and overall interest in TCNJ being considered as part of a supplementary scholarship application process which takes place after admitted students receive their decision letters.
If I decide to apply to TCNJ, are application fee waivers available?
Every out-of-state high school guidance counselor is allowed to submit a TCNJ School Counselor Fee Waiver on behalf of one student at their school. If you decide to apply to TCNJ, talk to him/her about this freebie! We mail and e-mail these waivers out in early September, but if your counselor never receives one, please have them reach out to our office.
How can I visit the campus?
The TCNJ Admissions Office has a variety of different visit opportunities throughout the year on both weekdays and weekends; you can register for all of them
here
.
Sure, but what if I want to really experience what it's like to be a TCNJ student for a day?
Admissions oversees the TCNJ Hosting Program each spring, where we invite admitted students to the campus and pair them up with a current students (usually a first-year student with the same academic major). You and your Host schedule a visit that is convenient to both your schedules. On the day you selected, you'll get to shadow your host academically, residentially and socially: sit in on their classes, visit their residence hall, attend their club meetings, and eat their food (well, eat in their dining hall, anyway… eating someone else's food can be rude!).
Ask the Experts
Contact members of our Out-of-State Admissions Team if you ever have any additional questions about TCNJ:
Matt Middleton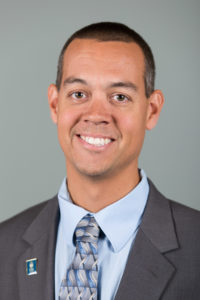 Stephen Tomkiel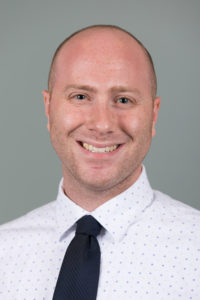 Kristina Fasulo