The College of NJ has a long history of enrolling top-talent students who have made incredible contributions to our campus community and have helped make TCNJ one of the most successful public colleges in the country. In continuing our mission of excellence, TCNJ seeks to recruit the best and brightest students from throughout our country and the world.
As part of this mission, TCNJ is excited to offer awards to out-of-state students who have shown talent both inside and outside the classroom and who intend to actively engage with the academic, social and residential communities on our campus. We are seeking students who have made a contribution to the life of their school community or through civic engagement in the towns in which they live.
The College of New Jersey has a pre-established pool of funds to distribute each year. Initial scholarships for First-Year, Out-of-State students are awarded based on academic performance. Any admitted first-year student will automatically be eligible for an $8,000-$12,000 annual merit award so long as they meet ONE of the following criteria:
Ranks in the top 30% of their graduating high school class
Earns an 1150 or higher on the Math and Evidence-Based Reading/Writing sections of the SAT (can be super-scored)
Earns a 23 or higher on the Composite section of the ACT
Students who don't qualify for an award (or who don't earn the maximum $12,000 award) at the time of acceptance will be invited to submit a brief supplemental scholarship application. TCNJ's scholarship committee will review these applications and issue new (or additional) awards based on their responses, as well as their academic and extracurricular record.
The College of New Jersey has also partnered with Raise Me in order to enable students to earn TCNJ funding before and during the application review process based off of their high school achievements. Interested students can visit www.raise.me/join/tcnj and create a Raise Me profile to start qualifying for awards today!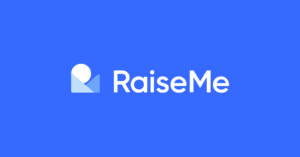 The College of New Jersey also awards Lion's Pride Need-Based Award. These institutional grants will be awarded to award recipients who demonstrate financial need. Students must submit the FAFSA by February 15th to be eligible for a Lion's Pride Need-Based Award. The Office of Student Financial Assistance will work with the Office of Admissions to review FAFSA data before awarding Lion's Pride Need-Based Awards in late March. Award amounts will be based on available institutional funds and the number of qualified candidates who successfully submit the FAFSA. Lion's Pride Awards range from $3,000 to $5,000 per year.
All award packages from Admissions are received for eight consecutive semesters of study at TCNJ, provided that the student maintains a satisfactory GPA while at The College.
If you have questions, please contact Matt Middleton, Associate Director of Out-of-State Recruitment, at middlet2@TCNJ.edu
Return to Out-of-State Applicants Page