TCNJ students are academically gifted, demonstrate strong initiative, and have diverse talents. TCNJ's admissions staff examine every component of a student's application, but none more carefully than the high school transcript. The record of course selection, grades, GPA, class rank, and the strength of the curriculum provides the most accurate predictor of a student's chance for success in college.
While there are no minimum transcript requirements for admission, recently admitted students averaged an A/A- GPA and a rank in the top 15% of their graduating class.  These students also averaged a 1265 on the Math and Reading sections of the SAT and a 28 on the ACT… though again, there are no minimum test scores required for admission.
TCNJ takes a holistic approach to the review of our applicants, considering student abilities and involvement beyond academics.  All other criteria used in the evaluation process can be found on the "Requirements" section below.
Because we receive over 13,000 applications, students are encouraged to apply as early as possible once the application becomes available. Historically, TCNJ begins notifying students on-or-around the first week in February. All students are notified of their official admission decision no later than April 1st.
Apply

Apply using The Common Application
You can submit the Common Application online starting August 1st.
Other Applications
The Coalition Application | Non-Traditional Application
In order to apply for Non-Matriculation, Matriculation Request, Re-Entrance, or Re-Admission, students must complete TCNJ's Non-Traditional Application.  Click on the link above to create an account and access your application portal.  Then, click the "Start New Application" link and select "Undergraduate Application 2020" from the accompanying drop-down menu. Once you have selected this option, you can click the "Create Application" button to start your Non-Matriculation, Matriculation, Re-Entrance or Re-Admissions application.
Codes: SAT CEEB: 002519 | ACT Code: 002614 | Financial Aid: 002642
Requirements
$75 application fee
There are two methods of making your non-refundable payment:
Submit payment through the Common Application or Coalition Application
Mail check/money order by selecting "Fee Waiver" on the Common Application or Coalition Application and mailing payment to The Office of Admissions, First-year Applicant.
TCNJ will waive a student's application fee if they submit a paper copy of one of the following:
College Board Fee Waiver
NACAC Fee Waiver
TCNJ Out-of-State Fee Waiver
National Merit Semifinalist/National Achievement Fee Waiver
Common Application Fee Waiver (verified by school counselor)
Coalition Application Fee Waiver (verified by school counselor)
A formal letter from a student's school counselor (must contain specific reasons why the counselor believes a waiver is necessary for this student)
Academic Major
Students can declare an official TCNJ program of study on their application if they are leaning toward a particular major.  They can also apply "Undeclared" in several of our seven academic schools or to the college as a whole.
High School transcripts
An official high school transcript must be sent to The Office of Undergraduate Admissions directly from the high school office (otherwise, they will not be considered official). This can be submitted through Naviance or mailed to TCNJ's Office of Admissions, Attn: First-year Applicant.  The Common Application secondary school report does not need to be submitted.  If you attended high school and/or college outside of the United States, your transcript will need to be evaluated by an United States agency that provides foreign credentials evaluations before being sent to TCNJ.
Official test scores
SAT or ACT scores are required for all first-year applicants, with the exception of most Art and Music applicants (see "For Test Score Optional Applicants" below). Scores must be sent from the official testing agency or printed on an official school transcript.
Starting with the Class of 2018, TCNJ will only accept SAT scores from the new SAT that was redesigned in Spring 2016.
TCNJ will superscore multiple test dates from both the SAT and ACT, respectively.
Our Codes: SAT CEEB: 002519 | ACT Code: 002614
TCNJ does not use the Writing sections of the SAT or ACT.  SAT II Subject Tests are NOT required.
Recommendations
TCNJ strongly encourages first-year applicants to submit 2-3 letters of recommendation. One must be from a teacher. The other letters can come from other teachers, school counselors, coaches, employers, or extracurricular advisors. It is not necessary to use The Common Application Teacher Evaluation form if a recommendation is being mailed to TCNJ.
Essay
The Common Application or the Coalition Application essay is the official essay used in the evaluation process.
Resume (not required)
In addition to filling out the activities list on The Common Application or The Coalition Application, applicants are encouraged to submit an Activity Resume to detail involvement in clubs and organizations, employment, internships, volunteering, education, etc.
For Test Score Optional Applicants
Students who apply in Visual Arts, Art Education, Music (BA), Music Performance and Music Education may have their applications reviewed through our Test Score Optional evaluation process. These applicants will not be required to submit SAT or ACT scores. Instead, extra emphasis will be placed on their high school transcript, extracurricular involvement, and audition (Music applicants) or portfolio (Art applicants) results. Admitted students interested in being considered for scholarships will ultimately be required to submit their standardized test scores.
Additional Program Requirements
Art, Education, Educational Opportunity Fund (EOF), Music, Seven-year Medical Programs, Seven-year Optometry Program
Admissions Interview (not provided)
TCNJ does not provide an Admissions Interview as part of the application process.
Mailing Address
All paper documentation should be mailed to:
The College of New Jersey
The Office of Undergraduate Admission, Attn: First-year Applicant
Trenton Hall, Room 228
PO Box 7718
Ewing, NJ 08628
* Whenever possible, it is in the best interest of the applicant to mail everything in one package.
Financial Aid & Scholarships
The only form you need to apply for state and/or federal aid is the Free Application for Federal Student Aid (FAFSA). You must list "The College of New Jersey" as a recipient and write TCNJ's school code number (002642) on your FAFSA.
You must also provide your Social Security Number on your application to be considered for state and federal aid.
There are two options for filing the FAFSA:
File electronically over the Internet, which is the quickest and most efficient process, via the Financial Assistance Web site.
Complete the paper version of the FAFSA, which can usually be obtained from your high school or college or by calling 800-4-FED-AID.
The College of New Jersey offers scholarships and awards to incoming first-year students based on academic performance, leadership, and a number of other factors.  These awards are renewable for all four years of study at TCNJ.
In-State Scholarship Program
Out-of-State Award Program
The College of New Jersey has also partnered with Raise Me in order to enable students to earn TCNJ scholarships before and during the application review process based off of their high school achievements.  Interested students can visit www.raise.me/join/tcnj and create a Raise Me profile to start qualifying for scholarships today!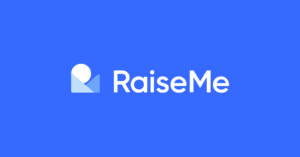 The College of New Jersey awards Lion's Pride Need-Based Scholarships to merit scholarship recipients who demonstrate financial need.  Students must submit the FAFSA by February 15th to be considered for a Lion's Pride Need-Based Scholarship.  The Office of Student Financial Assistance will work with the Office of Admissions to review FAFSA data before awarding Lion's Pride Need-Based Scholarships.  Award amounts will be based on available institutional funds and the number of qualified candidates who successfully submit the FAFSA.  Lion's Pride awards are designed to supplement a student's current merit scholarship, and the total scholarship amount between the two award types will not exceed $12,000 per year.
Learn more about (and ultimately submit) the FAFSA
Deadlines & Notifications
Early Decision I*
Application Deadline: November 1
Supporting Documents Deadline: November 15
Notification of Decision: December 1
Early Decision II*
Application Deadline: January 1
Supporting Documents Deadline: January 15
Notification of Decision: February 1
General Admission
Application Deadline:  February 1
Supporting Documents Deadline: March 1
Notification of Decision: No later than April 1**
Spring Admission
Application Deadline: November 1
Supporting Documents Deadline: November 15
Notification of Decision: December 1
*Students accepted through the Early Decision programs MUST attend The College of New Jersey. Early Decision students will be given the same consideration for scholarships and need-based financial aid as those applying General Admission.
**The College of New Jersey prides itself on giving every application the most thorough review possible. While TCNJ makes every effort to notify students regarding their admission decision as early as possible (starting in early February), some applications will undergo multiple reviews before a final decision is made. Therefore, the Admissions Office can only guarantee that a general admission decision will be mailed prior to April 1st, no matter how early the student applies.
Other Deadlines
Applications for the seven-year medical programs and the seven-year optometry program are accepted only for September admission and are due November 1st.
Music auditions must be completed by November 19th (Early Decision I), January 16th (Early Decision II), or March 15th (General Admission). Spring first-year applicants must complete their audition by November 19th.
Art applicants must submit their portfolio for departmental review by November 1st (Early Decision I), January 15th (Early Decision II), or February 16th (General Admission). Spring first-year applicants must submit their portfolio by November 1st.
Veterans
TCNJ is honored to evaluate the applications of our military veterans.  All eligible military Service members are highly encouraged to receive approval from an Educational Service Officer (ES0) or counselor within the Military Service prior to enrolling at The College of New Jersey.
Please review this website for more information about the various funding sources available for veterans who attend TCNJ.