Matt Middleton
Associate Director of Admissions for Out-of-State Recruitment
Matt graduated from The College of New Jersey in 2000 with a BA in History and Minor in Professional Writing. He has worked in Admissions at TCNJ for the past sixteen years and oversees all aspects of out-of-state recruitment.
middlet2@TCNJ.edu; 609.771.3388
---
Angelica Rocco
Admissions Counselor – New York and Connecticut Recruitment
Angelica graduated from Saint Joseph's University in 2015 with a BS in Psychology and a minor in Theatre. She is overjoyed to be part of the TCNJ Admissions team, and focuses on recruitment in New York and Connecticut.
roccoa@tcnj.edu; 609.771.3408
---
Stephen Tomkiel
Senior Admissions Counselor – California, Delaware, and Pennsylvania
Stephen graduated from the University of Delaware in 2014 with BAs in English and International Relations and a minor in Economics.  Now in his third year as a member of TCNJ's Admissions Team, Stephen will be focusing on recruitment events in the states of California, Delaware, and Pennsylvania.
tomkiels@tcnj.edu; 609.771.3204
---

John MacPherson
Regional Liaison – Long Island, NY
John graduated from Rutgers University with a BA in History in 1971. He received his Masters degree in School Counseling from Hofstra University in 1974. He has had a 40 year career as a teacher, coach, counselor and Director of Guidance on Long Island and N.Y.C. John joined TCNJ in the summer of 2012 and focuses on recruitment on Long Island.
---
Christina Marks
Regional Liaison – New England
Christina graduated from Bauder College in Atlanta,Georgia with a AA in Business Management. She joined TCNJ in September 2012 focusing on recruitment in New England, with a particular emphasis on Massachusetts and her home state of Rhode Island.
---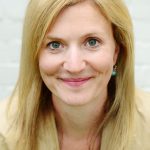 Robyn Komar
Regional Liaison – Maryland, DC, and Northern Virginia
Robyn graduated from Allegheny College with a BA in Political Science in 2004.  She received her Masters degree in Higher Education Administration from George Washington University in 2011.  She has worked in various roles within Higher Education including admissions and independent educational consulting.  Robyn is very excited to join TCNJ's Admissions Team as the Regional Liaison for Maryland, Virginia, and DC.