The College of New Jersey has a long history of providing a world-class education at a reasonable cost. In continuation of our mission of excellence, equity and affordability, TCNJ will meet these extraordinary times with a new level of support for our out-of-state families.  For the incoming Fall 2021 class, TCNJ will re-calibrate our out-of-state tuition rate, scaling it back by approximately $6000-$7000.
In addition, we will offer merit and need-based scholarships to our most deserving applicants to bring tuition costs closer to those paid by in-state residents.  These awards will range from $1000 to $6000 per year.  Successful merit scholarship candidates will have shown talent both inside and outside the classroom and have made a contribution to the life of their school community.  Most recipients of a merit award will rank in roughly the top 20% of their high school's graduating class.
The College of New Jersey has also partnered with Raise Me in order to enable students to earn TCNJ funding before and during the application review process based off of their high school achievements. Interested students can visit www.raise.me/join/tcnj and create a Raise Me profile to start qualifying for awards today!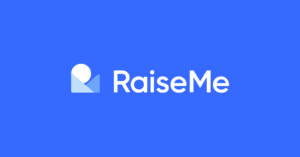 Students who earn a merit scholarship may also receive additional funding through TCNJ's Lion's Pride Need-Based Award. These institutional grants are awarded to admitted students who demonstrate financial need. Students must submit the FAFSA by February 15th to be eligible for a Lion's Pride Need-Based Award. The Office of Student Financial Assistance will work with the Office of Admissions to review FAFSA data before awarding Lion's Pride Need-Based Awards in late March.
Separate from merit scholarships and Lion's Pride Need-Based Awards, TCNJ also offers a Lions Legacy Award to the children of TSC / TCNJ alumni.  Any legacy student who attends TCNJ from out-of-state and meets the academic criteria listed below will pay in-state tuition during their four consecutive years of study.
Lions Legacy recipients must meet any one of the three following academic minimums:
Rank in the top 30% of the student's high school graduating class.
1150+ on a two-part (superscored) SAT
23+ on a composite (superscored) ACT
All award packages from Admissions are received for eight consecutive semesters of study at TCNJ, provided that the student maintains a satisfactory GPA while at The College.
If you have questions, please contact Matt Middleton, Associate Director of Out-of-State Recruitment, at middlet2@TCNJ.edu
Return to Out-of-State Applicants Page