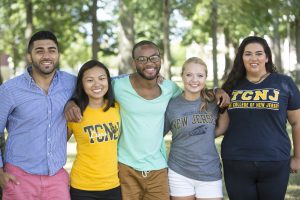 We are honored to invite you and your family to our exclusive Multicultural Scholars Reception.  At The College of New Jersey, we recognize your commitment to academic success, and would like to meet you.  Join us on Saturday, October 26th, 2019, where we will highlight all that makes TCNJ a great college choice.  This will include the opportunity to interact with members across our campus community.
Saturday, October 26th, 2019
Registration opens at 9am in the Brower Student Center.
Please register by October, 26th at: TCNJ Multicultural Scholars Reception, Fall 2019