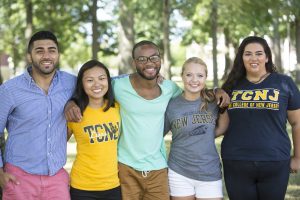 We are honored to invite you and your family to our Multicultural Scholars Reception.  At The College of New Jersey, we recognize your commitment to academic success and believe you have what it takes to make an indelible impact at TCNJ.  Join us on Wednesday, August 8th, 2018 at 10am, when we will highlight all that makes TCNJ a great college choice.  This will include the opportunity to interact with our campus community.
We look forward to meeting you!
Wednesday, August 8th, 2018
Registration opens at 9am in the Brower Student Center.
Please register by Tuesday, July 31st, 2018 at: TCNJ Multicultural Scholars Reception, August 2018
Sincerely,
Ariel Matos
Assistant Director of Multicultural Admissions
The College of New Jersey
609-771-3102