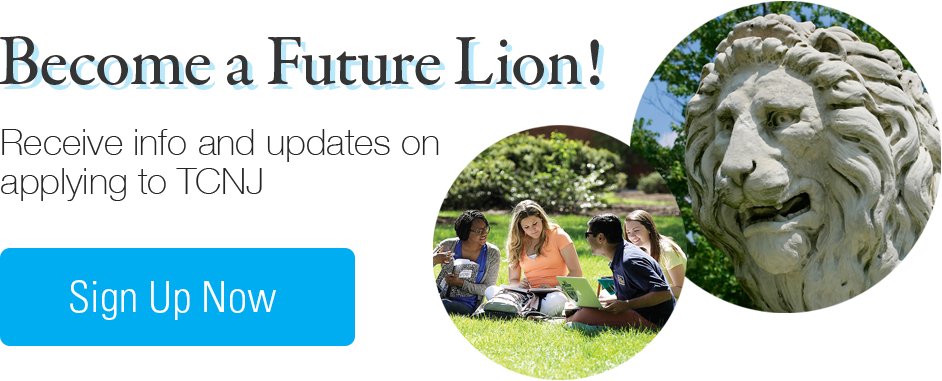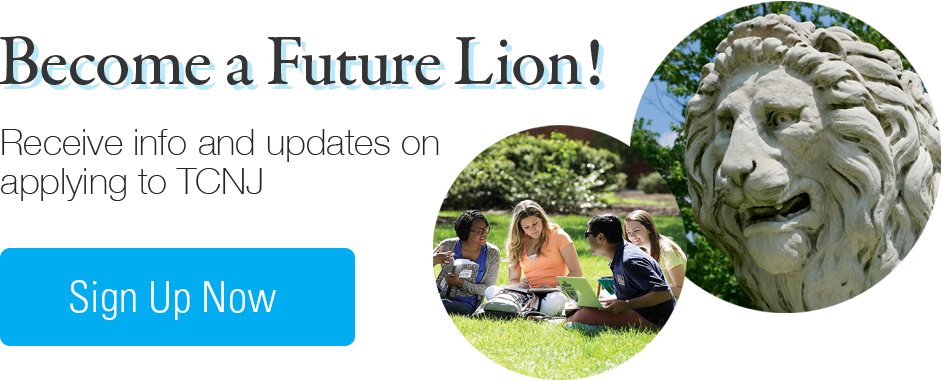 Thank you for your interest in The College of New Jersey!
TCNJ's stimulating, high-caliber community is waiting for YOU. From the moment you arrive on campus at TCNJ, you'll be immersed in conversations that stimulate your creativity and your intellect. You'll be exposed to new ways of looking at the world everywhere you turn. And that's just the beginning.
Being a part of our Future Lion list means you'll receive information about:
TCNJ and its programs
Visiting the campus in the Summer, Fall, and Spring
Applying to TCNJ
We also encourage to you familiarize yourself with our website, where you'll find lots of great information about our College and our students, faculty, and staff.
If you have questions, you can reach the Admissions Office at 609-771-2131 or tcnjinfo@tcnj.edu.