After logging into the system, click on the "Self Service" link:

Second, select "Campus Personal Information"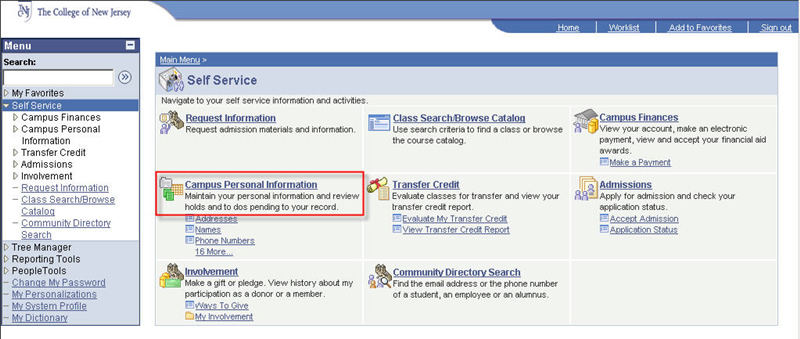 Third, select "To Do List" at the bottom of the available menus.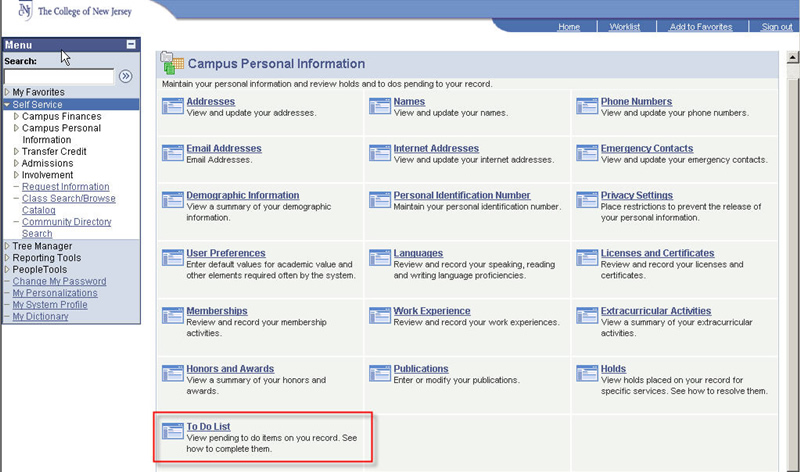 You can click on individual items for more detail.  It is important to remember that the To Do List only shows missing items; if you do not have any items on your To Do List, your application has been successfully processed and is under review by our counseling staff.
What you like to do next?