First, select the "Accept Admission" link under the "Admissions" Menu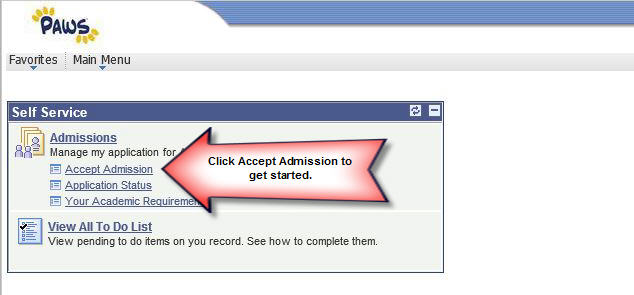 Second, select the "Accept/Decline" link
Third, click on the button indicating your enrollment decision.  The "Accept Admission" button will bring you to depsoit screens where you can submit your enrollment deposit on-line.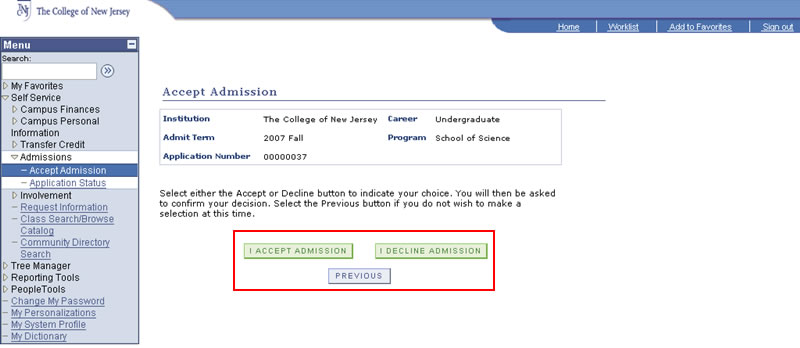 Fourth, after reading the deposit agreement text, click "Make a Payment"

Fifth, select your payment type…..make sure pop up blockers are off.

Sixth, enter your Enrollment Deposit


What you like to do next?