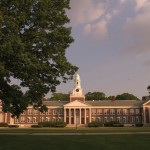 Congratulations on your acceptance to The College of New Jersey!  We are delighted to welcome you to our community of learners.
Because of your impressive academic record in high school, we are excited to  consider you for admission into our Honors Program.  The TCNJ Honors Program emphasizes academic rigor, interdisciplinarity and leadership in the classroom.  Students learn and live together in stimulating and challenging environments both inside and outside of the classroom.
To learn more about the Honors Program, click here.
Applying for the Honors Program is by invitation only, and the selection process is highly competitive; less than 10% of incoming freshmen are admitted each year.  To apply for one of these coveted seats, click on the link below and complete the on-line application.